Hah! Haven't used it yet.
Found out that Sig sells a similar sight, so I bought a few of them. Haven't used them yet neither. Still sitting around here somewhere with the guns I bought them for that haven't been shot yet.
But Connie and I have been working on clearing out my "shooting range" lately. Been pretty tough going, as it got REALLY overgrown. Guess that would happen when you don't keep up on an area outside in Florida for 10 or 15 years.
Here is one of the guns I bought recently that I haven't fired yet: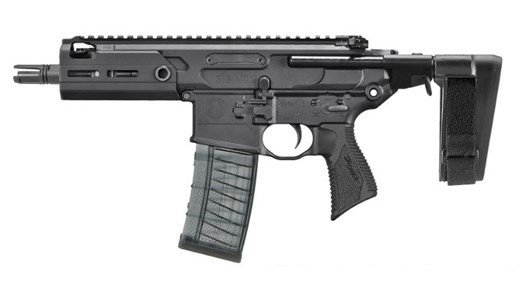 Seemed appropriate to get a Sig sight for it.
And just today I ordered a new upper receiver for one of my AR-15s in .50 Beowulf.
Only thing I've really been shooting much is my Savage A17. It's my squirrel rifle. Amazingly accurate gun. Makes even me look like a trained expert marksman.
The gun I use for CCW is the Glock model 33. Lot of knockdown power in a pretty small package.